If you decide to show the offline form to your visitors, you can customize it by going to the Account Settings -> Offline Form page. By default, there are four fields created for you - Name, Email, Subject, and Message. Since visitor messages are sent to you like regular emails, we recommend keeping these fields, as they are essential parts of any email.
You can add additional fields to the offline form by clicking on the "Add New Field" link. To edit an existing field, click on the pencil icon next to it.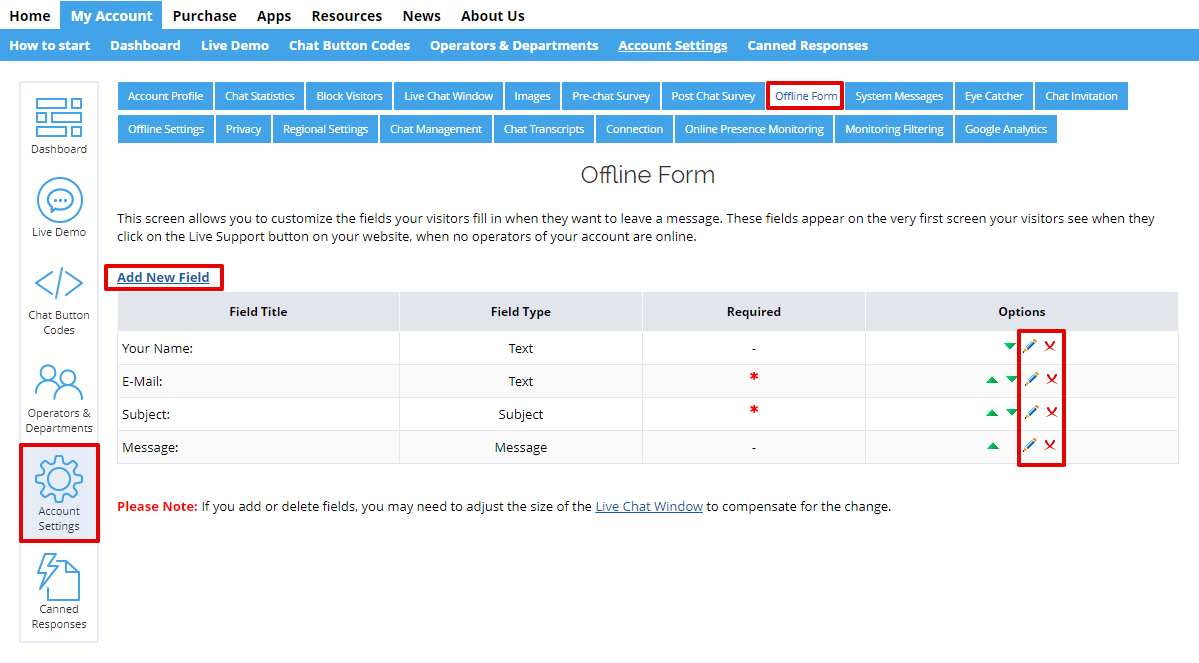 Note! The email field is set up as a "Text" field, so it will appear at the bottom of the offline message in the Visitor Details section. To reply to your client, you will need to manually copy the email from this section and compose a new email with it as the recipient.
Alternatively, our system can show your customer's email in the "From" field, hiding the real sender (Provide Support). This way, you can reply to your customer like you would with any regular email. To do this, you need to change the field type from "Text" to "Email Address". However, this method may cause the message to be blocked by your mail server, as such email spoofing tactics are often used by spammers and scammers. So, we recommend keeping the original settings for the Email field, even if it's a bit less convenient for the support agent.