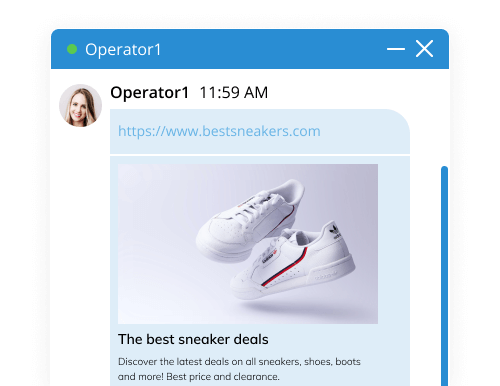 Let your customers see a short information about web pages you send them via chat: the page title, description and image.
If you have Open Graph tags on your web page, they will be used for preview. If no, page title, description, and the image best fitting preview requirements will be used.
If you don't want to show web links preview to your customer, you can disable this feature in your account Control Panel.
The same feature is also available in web agent app. It can be enabled / disabled in the app's settings.