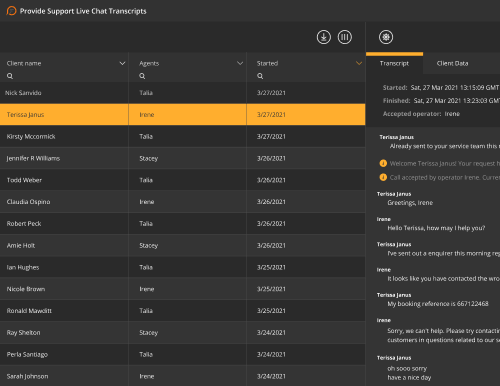 Welcome our new app - Live Chat Transcripts Viewer!
In this app you can view all your account chat transcripts, search / filter transcripts by different criteria, export transcripts' details. The app is great as both viewing and analytics tool.
Note! You need to enable chat transcripts saving for your account to start using the app.
Transcripts saving is disabled in all accounts by default. If you wish to enable this feature for your account, you can do this in your account Control Panel.
Before enabling transcripts saving please make sure that storing your transcripts data on Provide Support servers is not against your security policy.